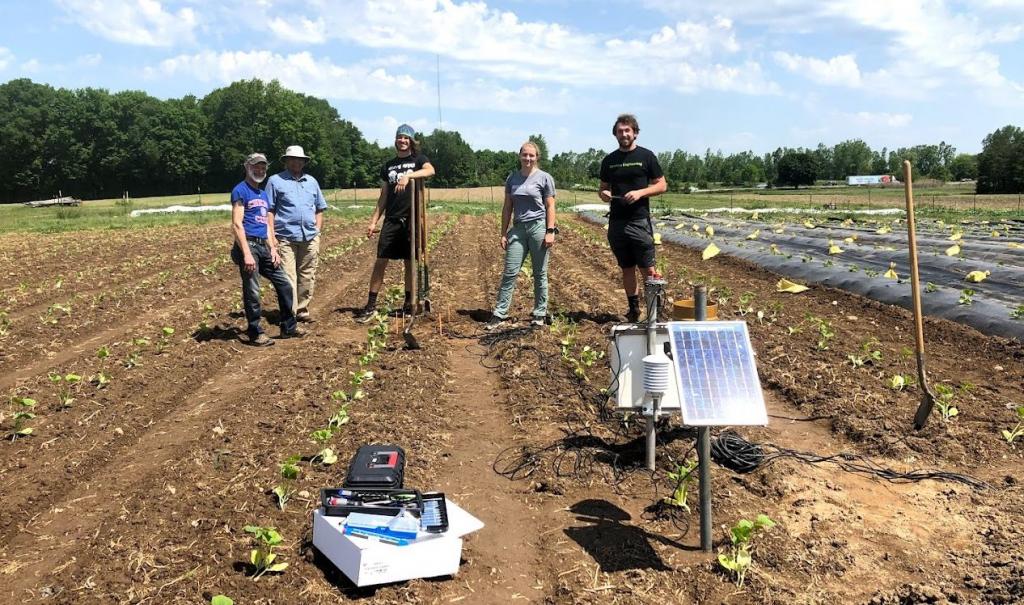 Biosystems Engineering students install equipment to monitor soil moisture, irrigation output from our solar-powered well, and rainfall throughout the growing season.
In partnership with their academic department, undergraduate students can fulfill internship credits, realize their capstone project requirements, or gain experiential learning credits at the Student Organic Farm. Students create meaningful experiences that utilize their skills and expertise, offer hands-on experimentation and learning opportunities, and culminate in projects that have a lasting impact on the farm.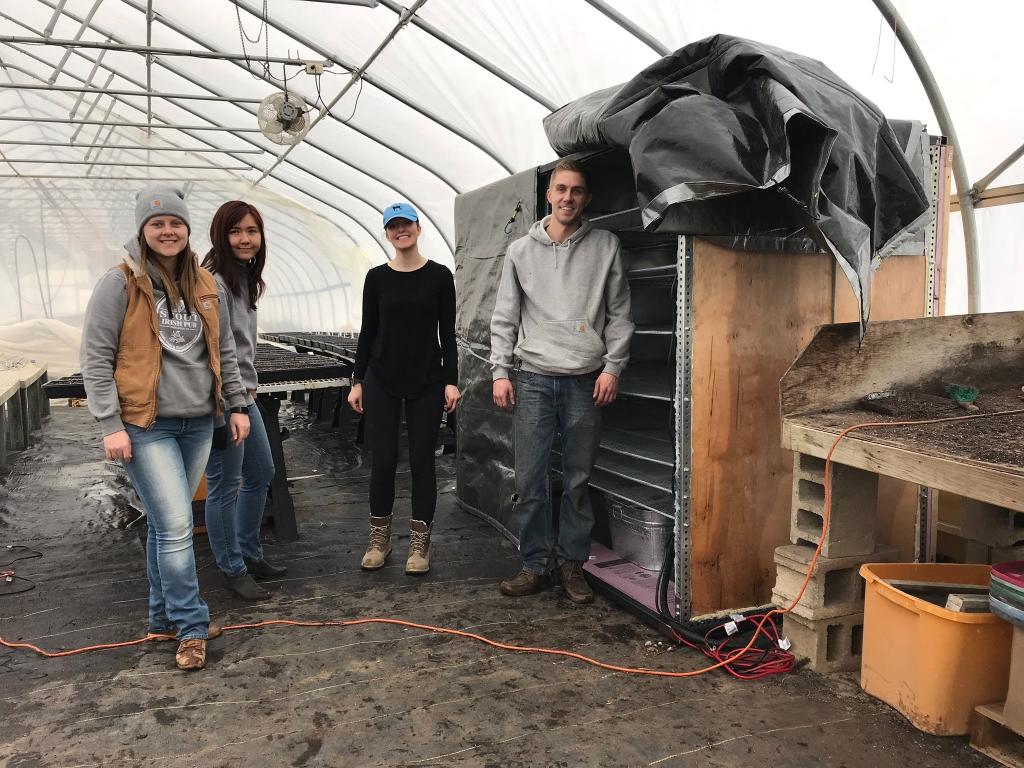 Biosystems Engineering students stand near the low-tech, high efficiency germination chamber they designed for the farm.
The SOF staff is committed to supporting experiential learning on the farm. If you are a student interested in working with us to fulfill course requirements, internships, or projects, or a faculty member or advisor interested in connecting their students to the farm, please contact us at msufarm@msu.edu.
Departments we have worked with include Horticulture, Community Sustainability, Biosystems Engineering, Mechanical Engineering, Dietetics, Food Science and Human Nutrition.